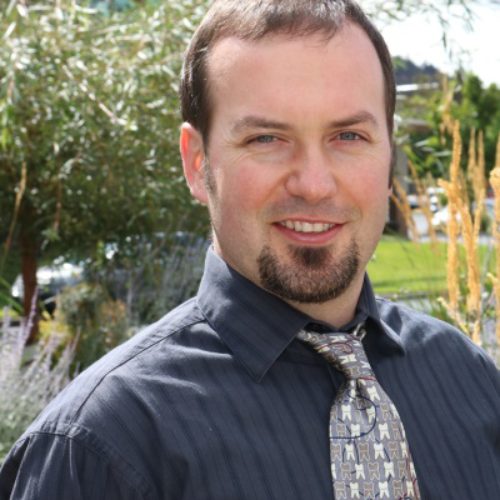 Dr Matthew McCleery
Dentist
With the exception of attending college and residency programs, my home has always been Bend, Oregon. I was fortunate to have been born and raised in Central Oregon and to attend college here. During high school and the first 2 years of college at COCC, I worked for veterinary clinics where I discovered my passion for dentistry. After attending COCC, I earned a BS in Nutrition Science with a double minor in Chemistry and Business at OSU. GO BEAVERS!
After OSU, I moved to Philadelphia, PA, to attend Dental School at Temple University. Implant dentistry fascinated me, so I spent a considerable amount of time learning and practicing it. All the effort resulted in earning faculty and Academy of Osseointegration awards for my work in implant dentistry. What an honor that was and still is!
I'm a firm believer in continuing education which led me to a hospital-based residency for Yale University in Danbury, Connecticut. This residency afforded me the opportunity to take on cases involving multiple specialties, practicing right next to highly-specialized physicians and dentists. Scrubbing in on multiple reconstructive jaw surgeries encouraged my interest in long-term health issues such as sleep apnea. While in residency, I attended a 6-month course at NYU in implant placement and restoration.
After residency, I returned to Bend with the goal to acquire and manage my own practice, a goal I worked towards even during the recession. While looking for a practice, I worked as an associate dentist and spent time volunteering in the community. My time at Kemple Children's Clinic, Medical Teams International Dental Van, Neighborhood Impact Head Start, and Project Connect allowed me to bring my skills and education to the community in a different way.
My beautiful, accomplished wife Jenni and I thoroughly enjoy all that Central Oregon has to offer. We spend our downtime riding mountain and dirt bikes, hiking, paddle boarding, wake-boarding, wake surfing, and enjoying the amazing restaurants in our area.
We feel very fortunate to be part of the fabric of the community where we now choose to raise our own family. Ultimately, I've come full circle and now have the opportunity to contribute to the community with quality, personal dental care for patients of all ages.